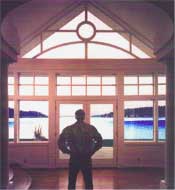 The nutshell:
Senior marcom strategist, copywriter and creative director for global technology brands, including 5 years in Europe.
Currently earning a Master's in Digital Media at the University
of Washington.
Contact:
Terry Short
206.769.5057
terry@cornerofficecom.com

The clients:

Amdahl
Enterprise IT solutions (now Fujitsu)
Apple Computer
The British Royal Mint
CellPro
Cell separation systems
Chemap AG
Cell culture systems
CipherLab
Handheld scanners
Clearswift
Content Security Software
Cray, Inc.
Supercomputers
Earth Day Network
Electronetics
Custom Magnetics
Epson
Printers
Exploration Cruise Lines
Foolproof Performing Arts
Grist Magazine
Environmental News
Hewlett-Packard, US and GmbH
Peripherals and Supplies
Motorola Telco, Europe
Mobile communications
MSN
Muzak
My Software Helper
Software training
NCR
Customer relationship technology
NYNEX UK
Cable TV and telephone
Philips Medical Systems
Digital imaging
Producciones Pino
Media translation and transcreation
Saflink
Biometric authentication
Seattle City Light
Sharebuilder
Synrad
Industrial lasers
Tektronix UK
Imaging systems (now Xerox)
Toshiba
Satellite TV systems
Trattoria Mitchelli
Italian restaurant
United Way of King County
WRQ
Host access software
Your Name Here


The philosophy of advertising on the head of a pin / tine of a fork:
The photo:
Yes, that's me, and, no, I'm not posing like this because I have a mug that could stop a fillibuster or an ego as big as all outdoors. It's from my only modeling gig. I hired myself for this shot in a spec ad for a wood window company. I didn't get the business so I couldn't pay myself, but hope springs eternal for a second career as a successful back model.

Plus, it subliminally says that vision thing, don't you think?